The statues
Religious Zeal
Fortunato Onelli, Francesco Celebrano et al., 1767.
Dedicated to Ippolita del Carretto and Adriana Carafa della Spina, wives of the founder of the Chapel Giovan Francesco di Sangro, Religious Zeal is apparently the most "orthodox" work in the Sansevero Chapel.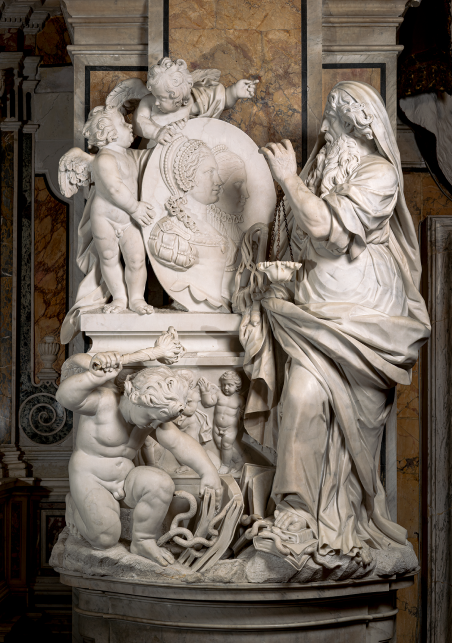 The group of statues
The fervent devotion of the two women is brought out in this complex group of sculptures, dominated by the figure of an elderly man with the Light of Truth in one hand, and in the other a lash to punish sacrilege, while he tramples under foot a book from which the serpents of heresy emerge. A putto with a torch completes the work of destroying the heretical texts, and two other puttini hold up the medallion portraying the two women in profile.

Zeal, a stylistically harmonious group, was long attributed to Corradini and then to Queirolo, but some papers which have come to light at the Historical Archive of the Bank of Naples attribute the work to Fortunato Onelli, a Neapolitan artist who worked with Celebrano, and who was at least responsible for supervision. Furthermore, a document of September 1767 shows that to "correct the errors" committed by Onelli, "and to finish the promised work", "other expert masters" were called upon. The memorial plaque erected by Raimondo di Sangro bears the date of 1756.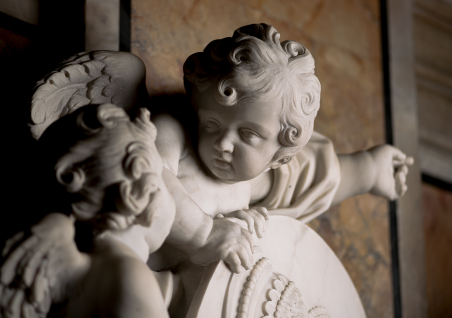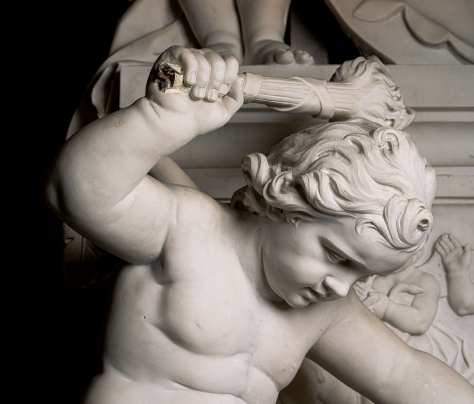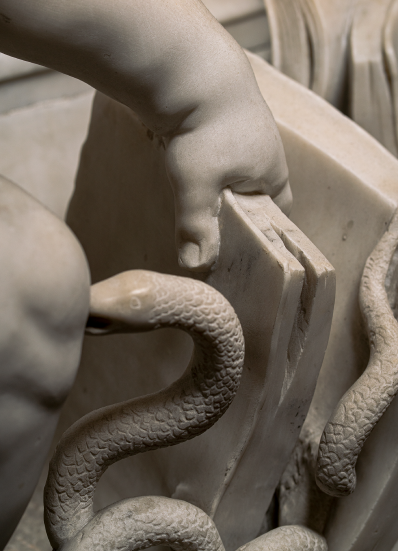 The meaning of the work
Like other monuments in the Sansevero Chapel, also Religious Zeal largely follows the iconographic practice of Cesare Ripa but diverges in many details. The model lacks, for example, both books and serpents, elements rich in meaning and different from the devotional symbolism of Zeal. It should be noted, lastly, that also in Masonic statutes of the eighteenth century, the most "sincere and inviolable zeal for religion" was a formal requirement.