Francesco Queirolo (?), second half of the eighteenth century.
Divine Love, dedicated to Giovanna di Sangro of the Marquises of San Lucido, wife of the fifth Prince of Sansevero, Giovan Francesco di Sangro, is even now of uncertain attribution. Stylistic similarities to other works by Queirolo anyway lead to the assumption that this Virtue can be ascribed to him. It is possible, however, that the original concept was Corradini's.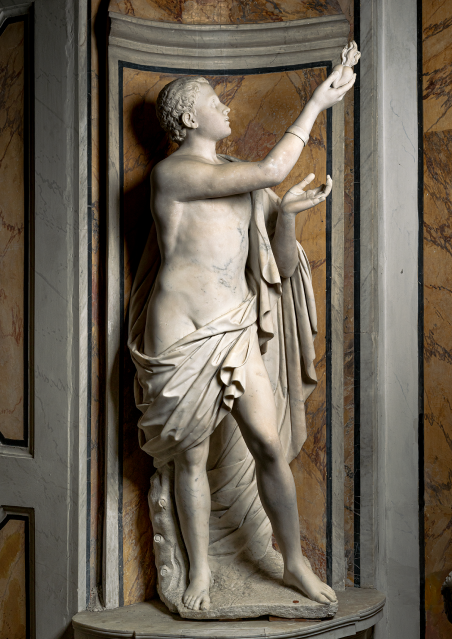 The group of statues
A youth wrapped in a cloak looking towards the heavens and holding a flaming heart in his right hand extols the noblewoman's love of God, commemorated in the inscription on the pedestal. The sculpture is conceptually, and in terms of certain stylistic features, linked to Decorum, while the flaming heart insistently recalls other marble groups with the same symbol.

The statue received particular praise from the nineteenth-century art historian Leopoldo Cicognara, who even deemed it the finest in di Sangro's mausoleum, presumably because "with its simplicity – observes Rosanna Cioffi – it must have seemed to him the most 'neo-classical' in the Chapel". Despite the lack of profound inspiration, the artist endows the subject with a certain descriptive vitality.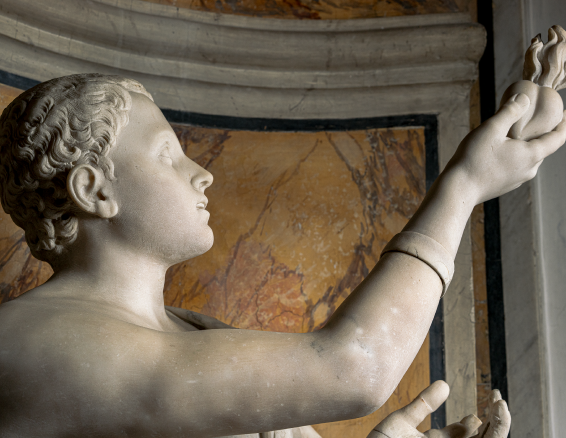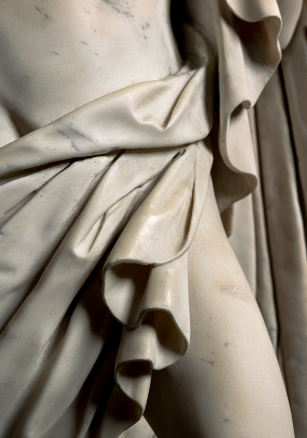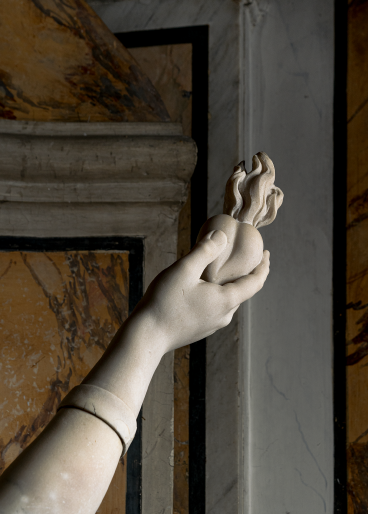 The meaning of the work
To the right of the "main door" of the Chapel (as you come in), the memorial statue appears to be an orthodox exaltation of love for God, which makes the heart burn with mystic passion. The various symbolic references to alchemistic and initiatic processes to be found in the Chapel, however, lead one to think that there is a reference to the fire that the alchemist receives from God.