Francesco Queirolo, 1753.
The monument was set up at the behest of Raimondo di Sangro to the memory of Girolama Caracciolo and Clarice Carafa di Stigliano, first and second wives of Paolo di Sangro, second Prince of Sansevero. Queirolo's statue and the plaque both date back to 1753.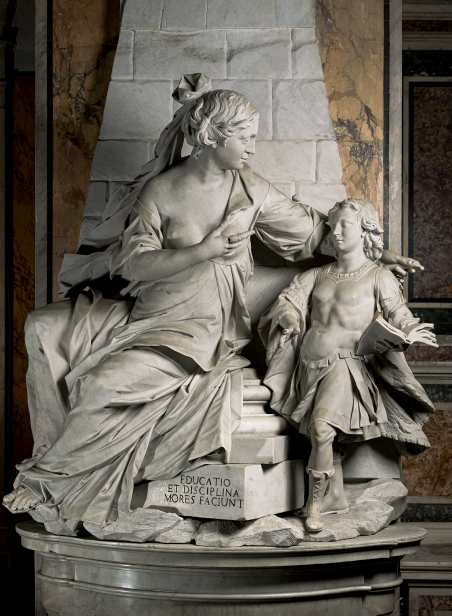 The group of statues
Education, allegorically represented by a woman intent on instructing a child, bears on the pedestal the motto "Educatio et disciplina mores faciunt", i.e. "Education and discipline form good behaviour". The disciple, carefully listening to the solicitous lessons of the teacher, holds Cicero's De officiis in his left hand. This text was held to be an irreplaceable guide to the moral problem of what is useful and honest.

Many art historians, from Leopoldo Cicognara to Rosanna Cioffi, consider this work to be one of Queirolo's less successful: the matron's heavy figure and the rigid drapery fail to attain the grace and balance that the Genoese artist was able to give his subjects (and which would certainly have marked Corradini's scale model of Education). However, Marina Causa Picone observes, "it is not lacking in inspired and vibrant details, such as the open book in the boy's hand, which recalls the same lively and rich subject as the books in Disillusion".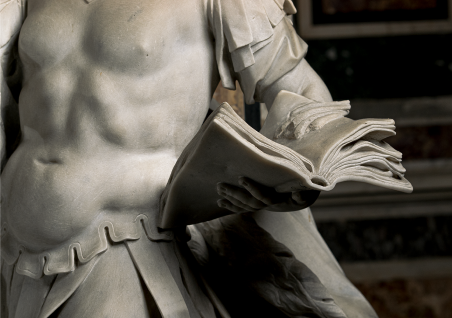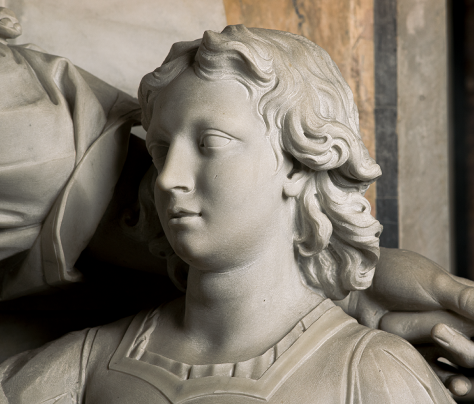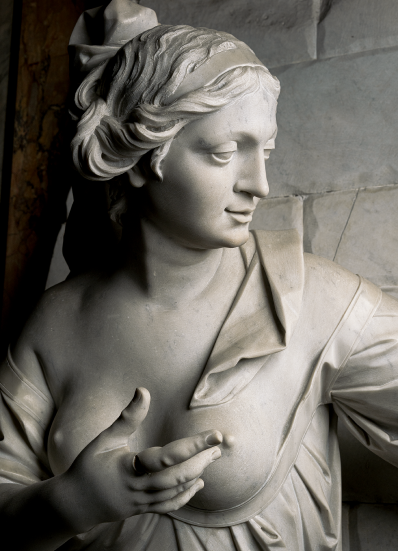 The meaning of the work
Education too presents one face of a pyramid against the pillar, at the top of which there is a medallion with portraits of Raimondo's female ancestors. Like control of the impulses (symbolised by Self-control), education through the study of traditional texts and interior discipline represents a compulsory stage in reaching the perfection that the disciple aims for.