I sensi in testa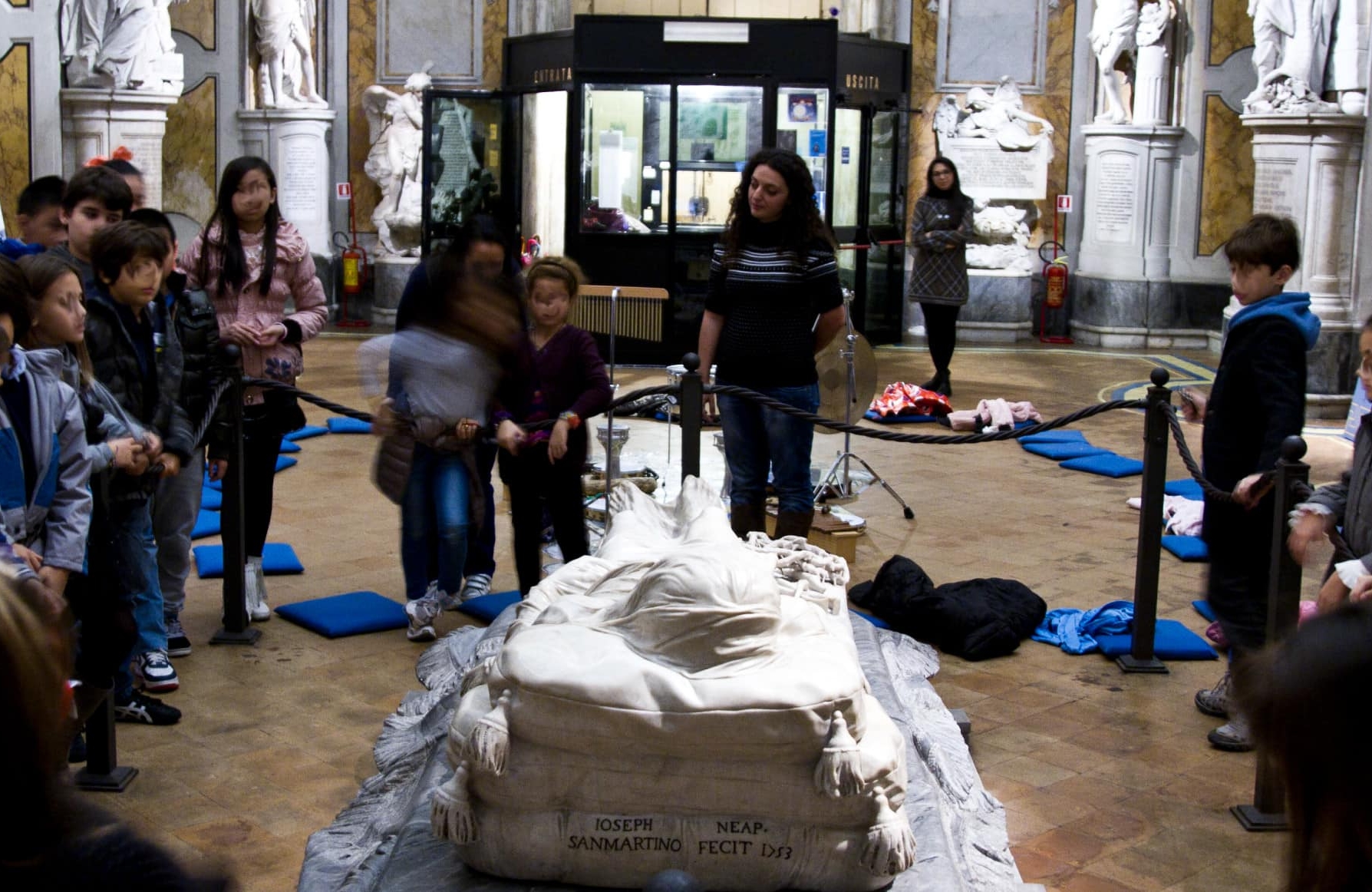 The fifth edition of the itinerary for school children leading into the "wonderful" world of the Prince of Sansevero is all set to go.
The Sansevero Chapel Museum presents the fifth edition of "I sensi in testa", a project for children aged 8 to 13 years: a visit/workshop for primary and secondary schools, aiming to stimulate the minds and the sensitivity of children and help them to discover the "wonderful" world of the Prince of Sansevero. The multisensory itinerary is an idea of the Associazione Progetto Museo in conjunction with Isfom – Istituto Formazione Musicoterapia in Naples.
From December 5th 2017 to April 10th 2018 there will be a calendar of events for schools, where children get to meet The Veiled Christ, Modesty, and Disillusion, who will be their companions in a rather unusual experience.
Through art and music, this unique initiative aims to "activate the senses" by involving and inviting the children to observe and explore the baroque chapel and its contents and then to choose a group of statuary, a feature, or a detail inside the museum; only later will the history of the Chapel, the figure of the Prince and, above all, the profound meaning of the di Sangro chapel be explained to the children sitting on the ground in a circle. To conclude, there will be a musical performance by a music therapist to actively involve the young participants, helping them to liberate and translate the personal sensations aroused by their chosen subjects: a tribute in sound from the youngsters to their silent "friends".
The visit/laboratory lasts approximately 90 minutes.
Booking compulsory. For information about dates, booking, and prices, please contact the Associazione Progetto Museo: 081 440438 (Monday – Friday 10.00am-2.00pm), info@progettomuseo.com.