"Free Wi-Fi zone" in the streets around the Sansevero Chapel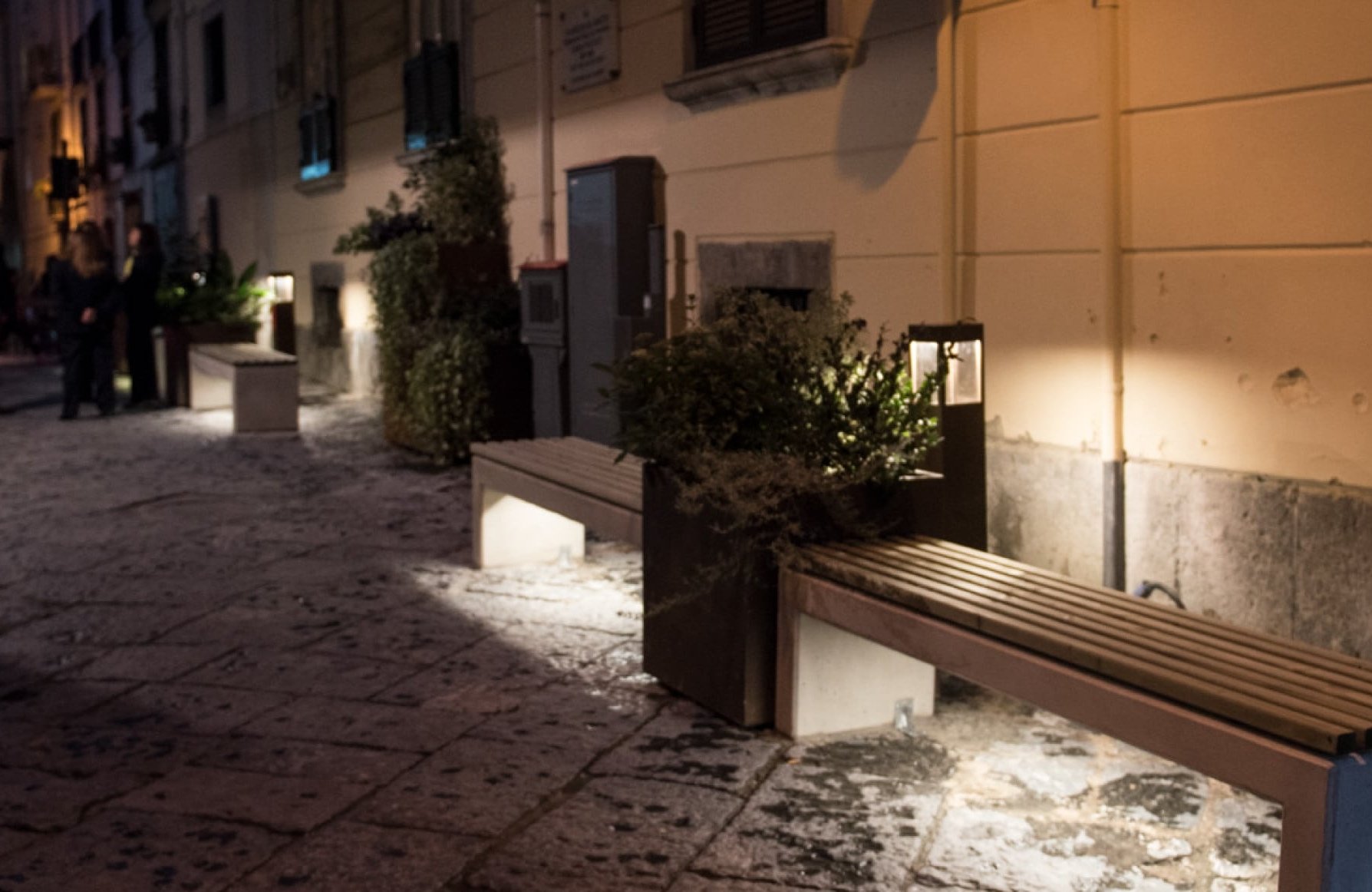 Starting this week, the Sansevero Chapel Museum offers visitors and locals free Wi-Fi access in Via F. De Sanctis and Via R. de Sangro.
The initiative is part of a wider project to redevelop the urban area adjacent to the Sansevero Chapel. From December 2016 the area has new decorative features and lighting fixtures. Just over a year ago, in fact, the Museum management signed an agreement with the Municipality to adopt Via Francesco De Sanctis and a section of Via Raimondo de Sangro.
To access the service, just select the "Sansevero Chapel Museum" Wi-Fi network and follow the instructions to start navigating free for an hour.
The project uses technological solutions provided by the Andromeda Connect benches produced by Calzolari. Three of the benches installed are equipped with an IP65 outdoor wireless signal repeater able to create large wireless traffic support areas. There are also electrical sockets, fluorescent lighting, and a USB port for charging mobile devices.
The Sansevero Chapel Museum is proud to be able to offer locals and visitors to Naples a leading edge "smart city" service and to keep an area of Naples' ancient city centre tidier and cleaner, making it more welcoming.