Alchemical serenade for piano and narrator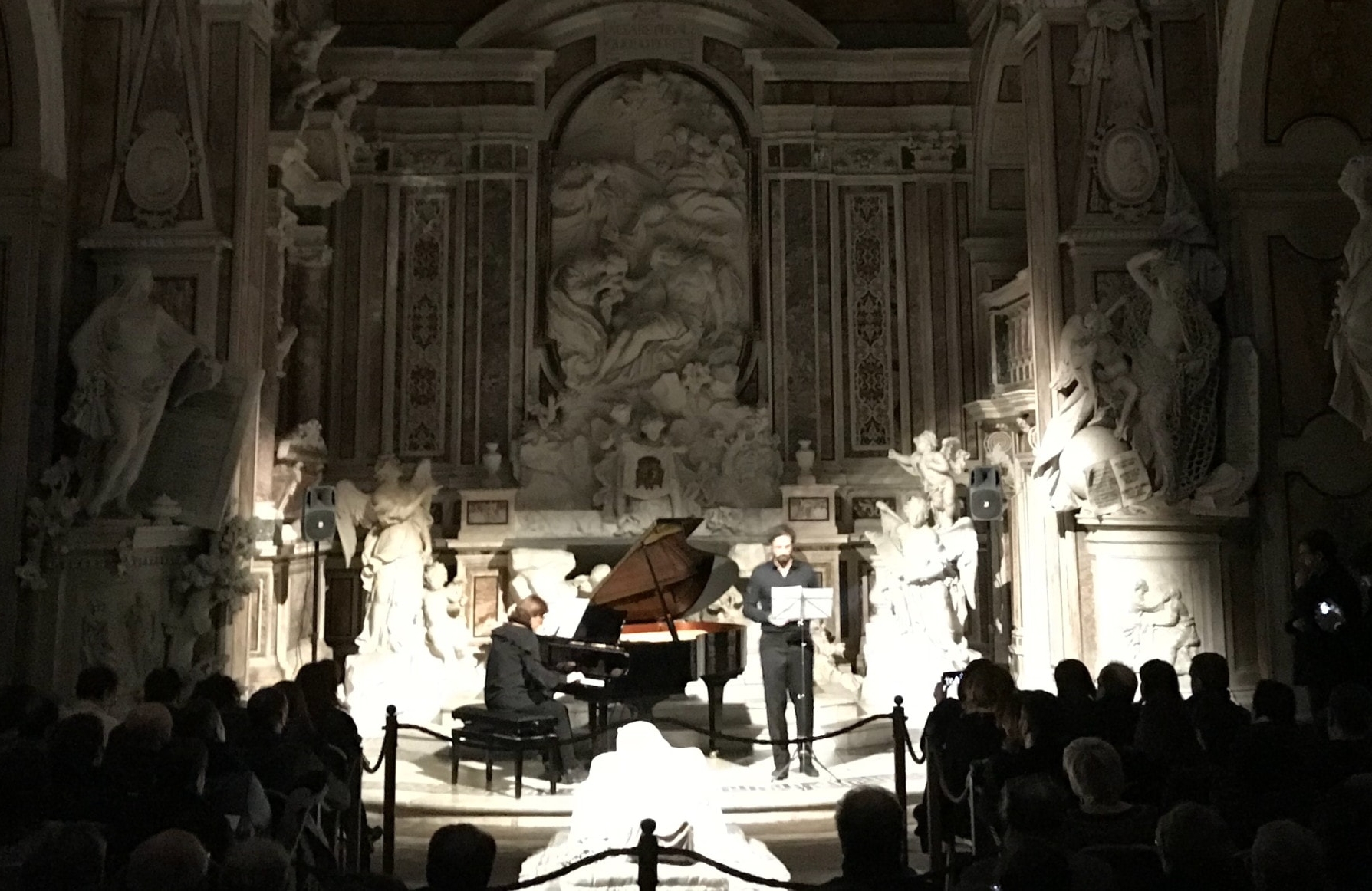 Homage to Raimondo di Sangro and Mario Buonoconto
By and with: Maria Grazia Ritrovato, Martin Rua
Music returns to the Sansevero Chapel on the occasion of the 2018 edition of Piano City Napoli, this time honouring two men linked in different, but converging, ways to the "Pietatella": in one case because he was its most important artificer in the 18th century; in the other because, three centuries later, he studied its complex symbolism with both love and passion.
Both elevated spirits.
Both initiated.
On the 247th anniversary of the death of Raimondo di Sangro and in memory of artist and expert in esotericism Mario Buonoconto, who died in 2003, pianist Maria Grazia Ritrovato and writer Martin Rua create an encounter between music and words in a concert redolent of the alchemical mysteries that the Prince of Sansevero hid in his family chapel, investigated, along with other things, by the late professor Buonoconto.
Programme
Evocation no. 1 – Theme with variations by M.G. Ritrovato
Fugue No. 2 from the Well-Tempered Harpsichord by J.S. Bach
Lachrymosa from the Requiem Mass by W.A. Mozart
Quinta di luna by M.G. Ritrovato
Adagio var. 9 from Sonata K284 by W.A. Mozart
Reciproco rondò by M.G. Ritrovato
Suggestion Diabolique by S.S. Prokofiev
Un sospiro by F. Liszt
Texts edited by Martin Rua from works by B. Cecaro, M. Buonoconto, M. Rua, and others.
Info
24th March 2018, 8.30pm
Free entrance. Booking required.
Booking fee: € 0.50
Online booking only.
Payment of online bookings is via the Visa and Mastercard credit card circuits. Once you have completed your online transaction, you may not cancel or change your booking in any way. Booking costs are not refundable (Art. 55, paragraph 1, letter B, of Legislative Decree No. 196/2003). 206/2005, the so-called 'Consumer Code').
The ticket constitutes in all respects a valid means of access and must be exhibited directly at the entrance to the Sansevero Chapel.
It is strictly forbidden to touch works of art, take photographs, make video recordings, or use mobile phones and/or other mobile devices inside the Museum. No animals allowed.