The Veiled Christ
The legend of the veil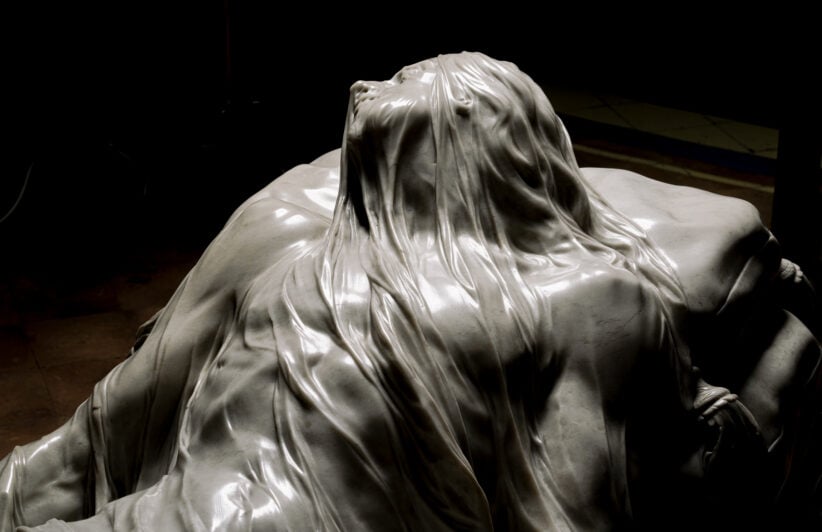 SO PERFECT
IT COULD
BE CLOTH

Giuseppe Sanmartino, 1753
Raimondo di Sangro's fame as an alchemist and daring experimentalist has spawned various legends about him. One of these regards the veil of Sanmartino's Christ. For over two-hundred-and-fifty years, in fact, travellers, tourists and even a number of academics, incredulous at the transparency of the shroud, have mistakenly thought it the result of some alchemical process of "marblisation" worked by the Prince of Sansevero.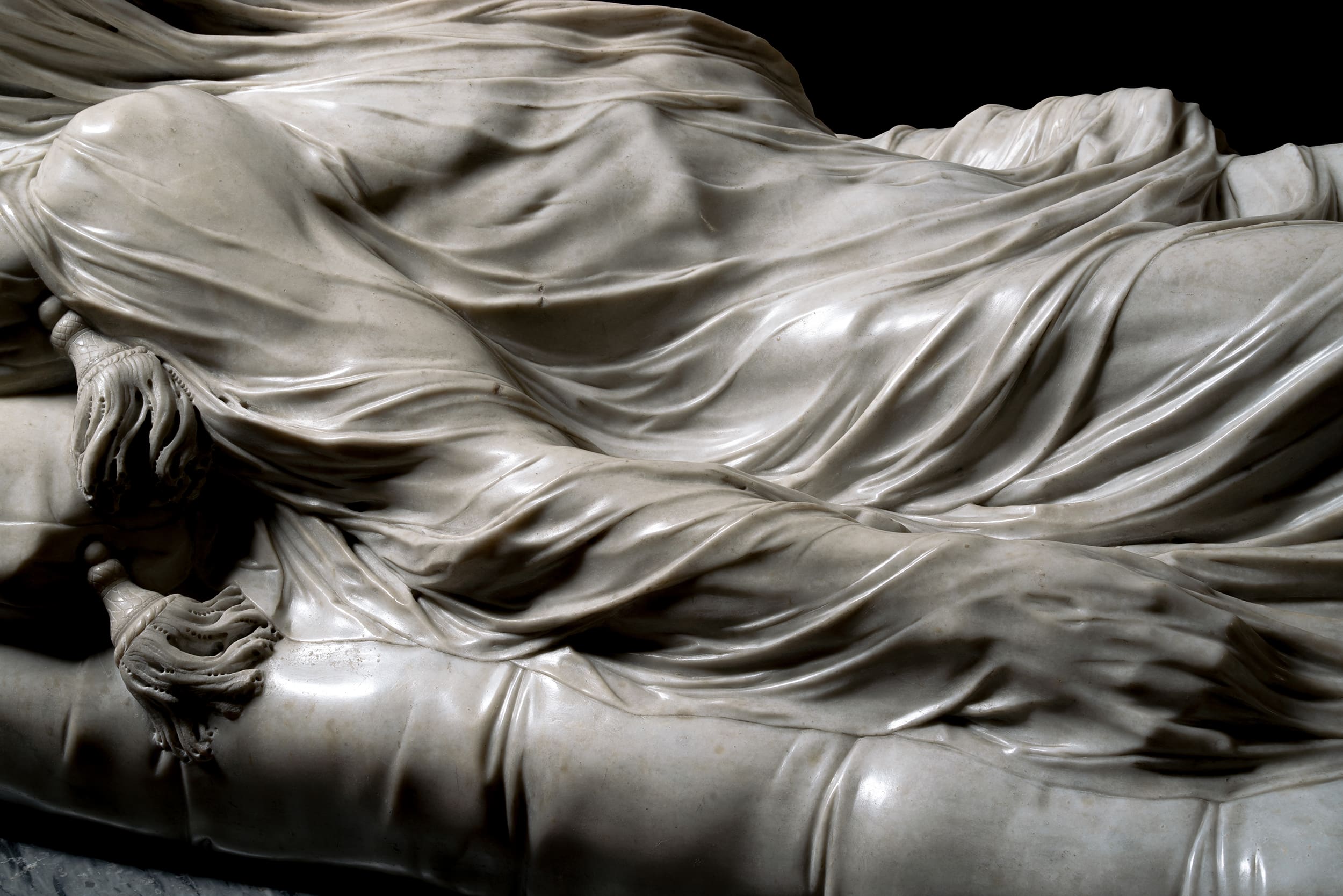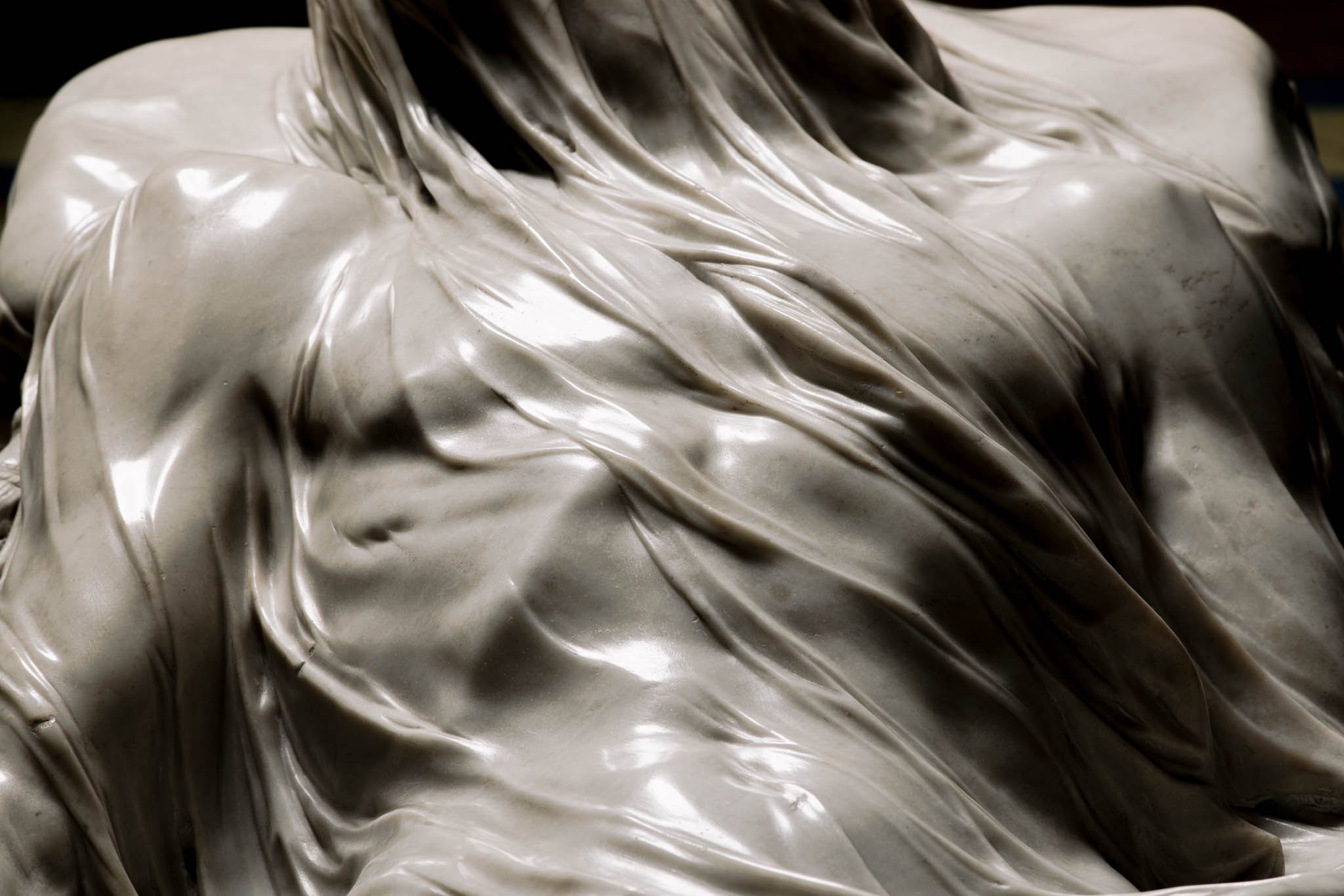 The truth about
the veil
In reality, the Veiled Christ is entirely hewn in marble from a single block of stone, as scrupulous study and documents dating from the time of the statue show. Among these, there is a document preserved in the Historical Archive of the Bank of Naples, showing a down-payment of fifty ducats to Giuseppe Sanmartino signed by Raimondo di Sangro (the overall cost of the statue would amount to the remarkable sum of five hundred ducats). In the document, dated 16th December 1752, the Prince explicitly wrote: "And on my behalf you shall pay the aforementioned fifty ducats to the Magnificent Giuseppe Sanmartino against the Statue of Our Dead Lord still covered with a veil of marble…". Also in the letters sent to the physicist Jean-Antoine Nollet and to Giovanni Giraldi, a member of the Accademia della Crusca, the Prince describes the transparent shroud as "created from the same block as the statue". Giangiuseppe Origlia himself, di Sangro's main eighteenth-century biographer, specifies that the Christ is "completely covered in a transparent veil of the same marble".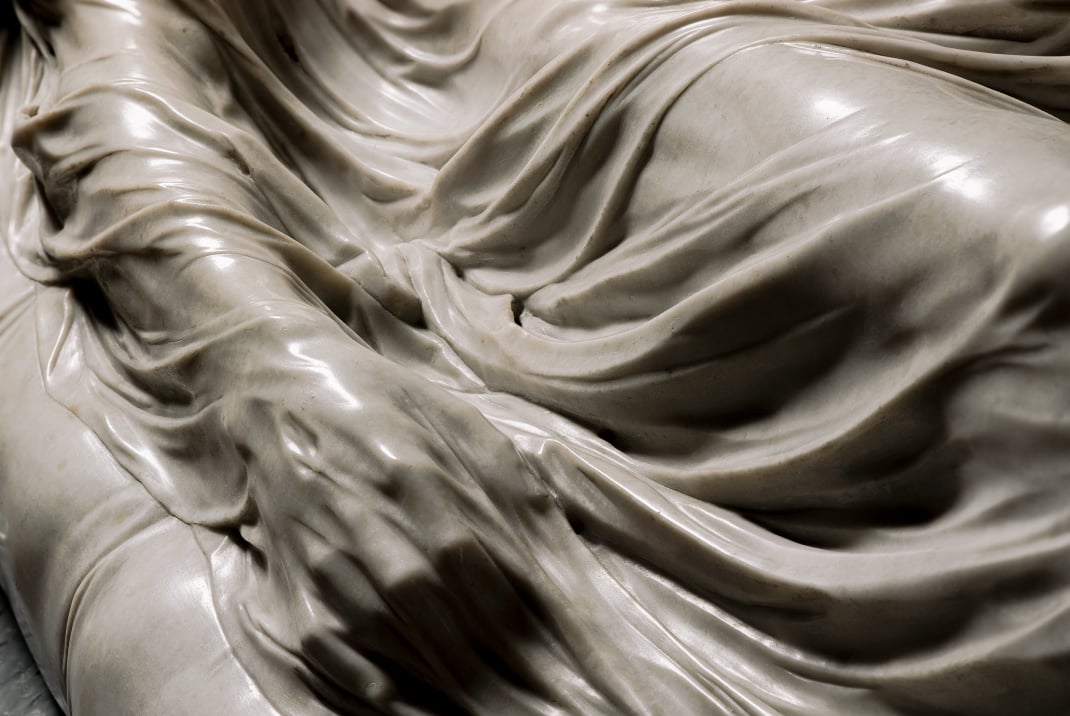 A masterpiece
fashioned from
a single block
of marble
The Veiled Christ is, then, a pearl of baroque art which we owe exclusively to the inspired chisel of Sanmartino and the confidence di Sangro had in him. The fact that the work was created from a single block of marble, without the aid of any alchemist's trickery, lends the statue even greater fascination.

The legend of the veil is slow to die, however. The aura of mystery that surrounds the Prince of Sansevero and the "liquid" transparency of the shroud continue to fuel it. For his part, it was di Sangro's aim – on this and in other occasions – to inspire wonder. It is no coincidence that it was he himself who noticed that the marble veil was really impalpable and "crafted with such finesse as to leave even the most discerning observers utterly spellbound".
An extraordinary
and still
impressive work.